The COVID-19 pandemic has had a significant impact on the catering industry and is expected to have ongoing long-term effects. Many weddings and large social events have been cancelled or postponed indefinitely, leaving many catering businesses in a state of loss. Due to strict rules for physical distancing, we can expect future events (post-COVID-19) to be smaller, more intimate celebrations. Utilize the time you have right now to adapt and focus on what your catering business can provide outside of your typical scope of service.
Here are a few easy suggestions to help create new income streams and maintain cash flow for your business during and post-COVID-19:
1. Adjust Your Menu
Feature simple meals that are ready to eat or ready for reheating at home. You could offer prepared foods, take-out meals or pre-packaged grab-and-go selections that are easy to order for contactless delivery and curbside pick-up. Portion your current menu offerings and products to serve smaller groups or families in isolation. Market to your local neighbourhood and encourage customers to order ahead for quick pick-up or online to help get them ordering directly from you.
Cheese trays and fruit platters are so easy to share with the family! Here's a pro tip: our A09-013 and A09-014 shallow square wood trays are perfectly sized for family shareable platters like antipasti, cheese or charcuterie, fruit, petit fours, desserts, and more!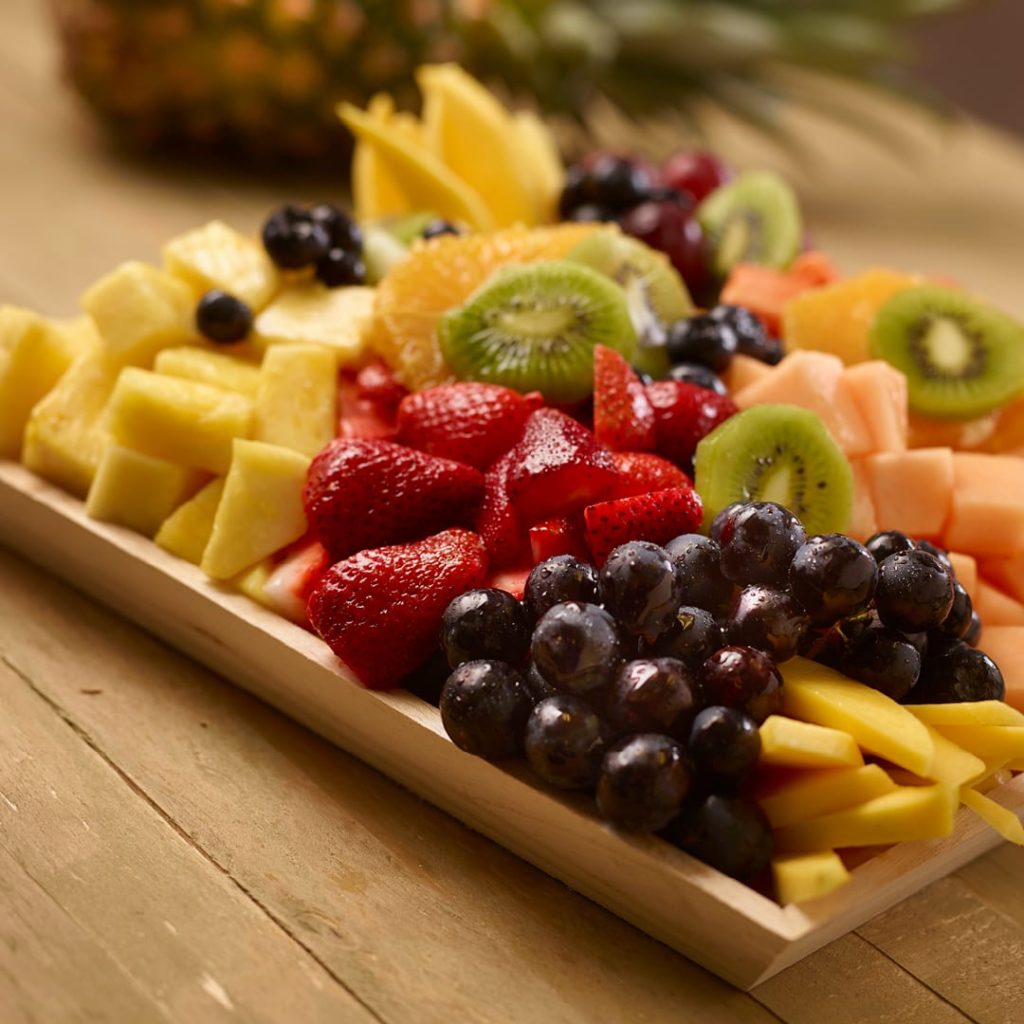 Or change it up and try our A09-017 narrow rectangular wood tray for the same delicious shareables!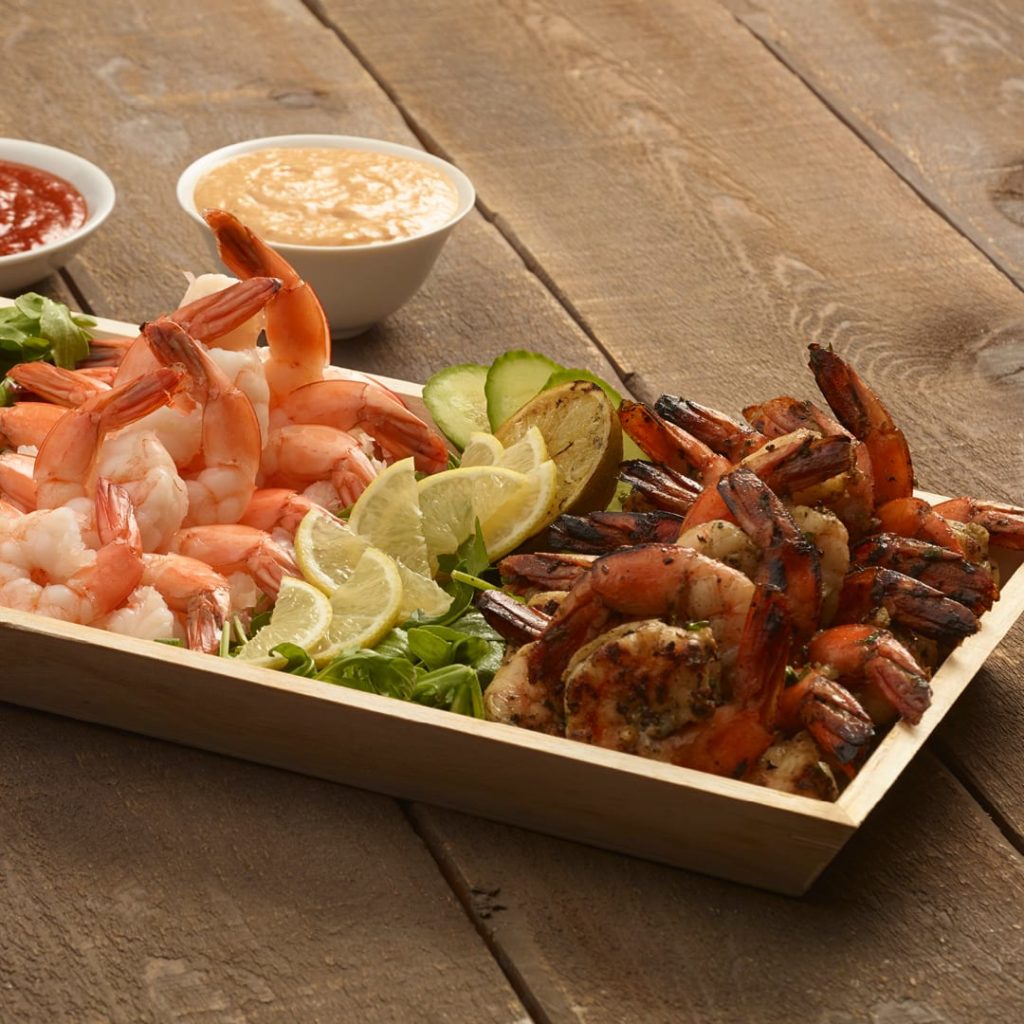 Your customers miss their loved ones! Give them something special to share with those they've been missing during lockdown. Pack your products into gift baskets, snack boxes or care packages that your customers could send to surprise their friends and family while social distancing. Our A09-030 and A09-012 deep square wood trays are great sizes for gift-giving and can even be reused by their recipients!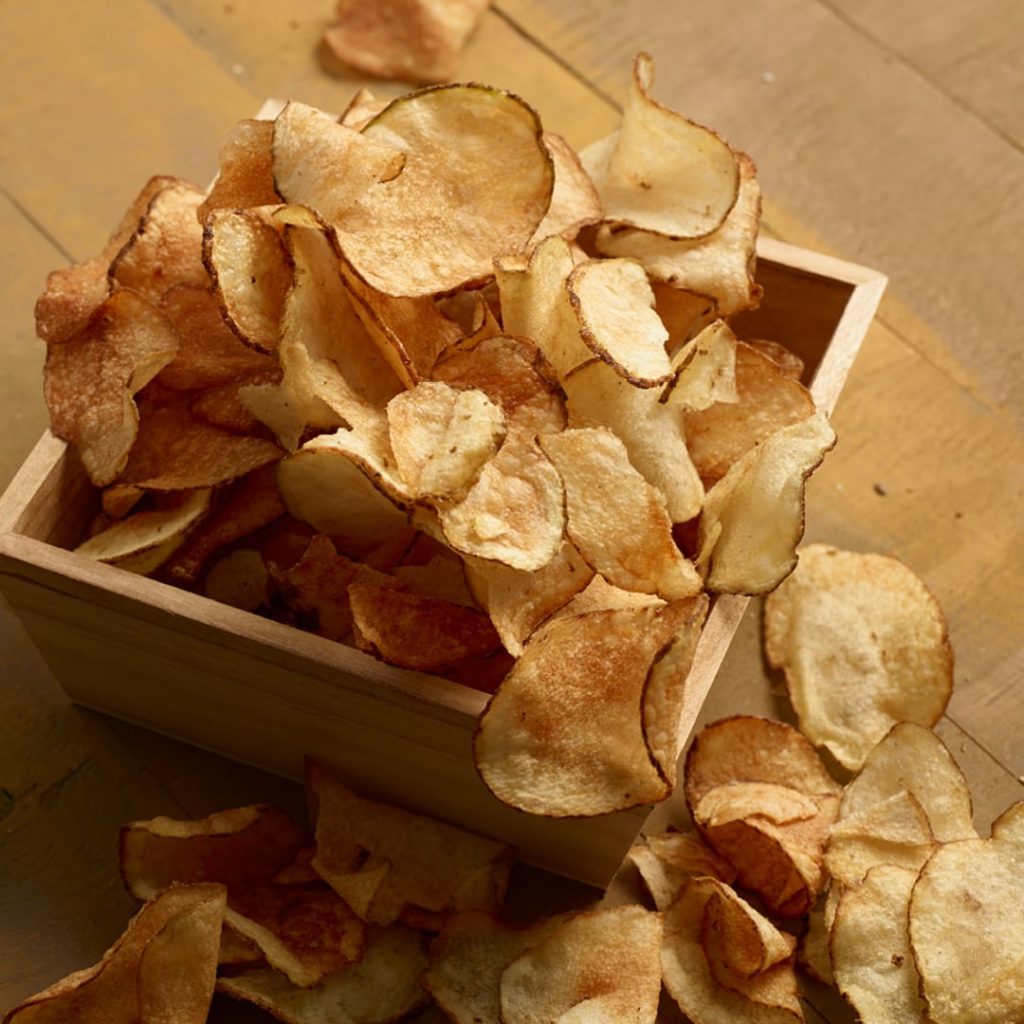 Our wood trays are the perfect eco-friendly alternative to plastic plates or plastic servingware and they make great options for single-use drop-off catering. They're available in many sizes, so you can be sure to find the right size for your operation's needs.
Click here to shop our disposable wood catering trays.
2. Source Local
Keep your community strong, you're in this together! By sourcing your ingredients locally, you're helping your neighbours and your economy.
Partner with local farmers or suppliers to offer your customers curated grocery boxes. Feature a selection of fresh produce, protein, dairy, baked goods or pantry items from staples that your operation uses daily and that many of your customers are in need of right now. You can even develop meal plans or recipes to go along with them!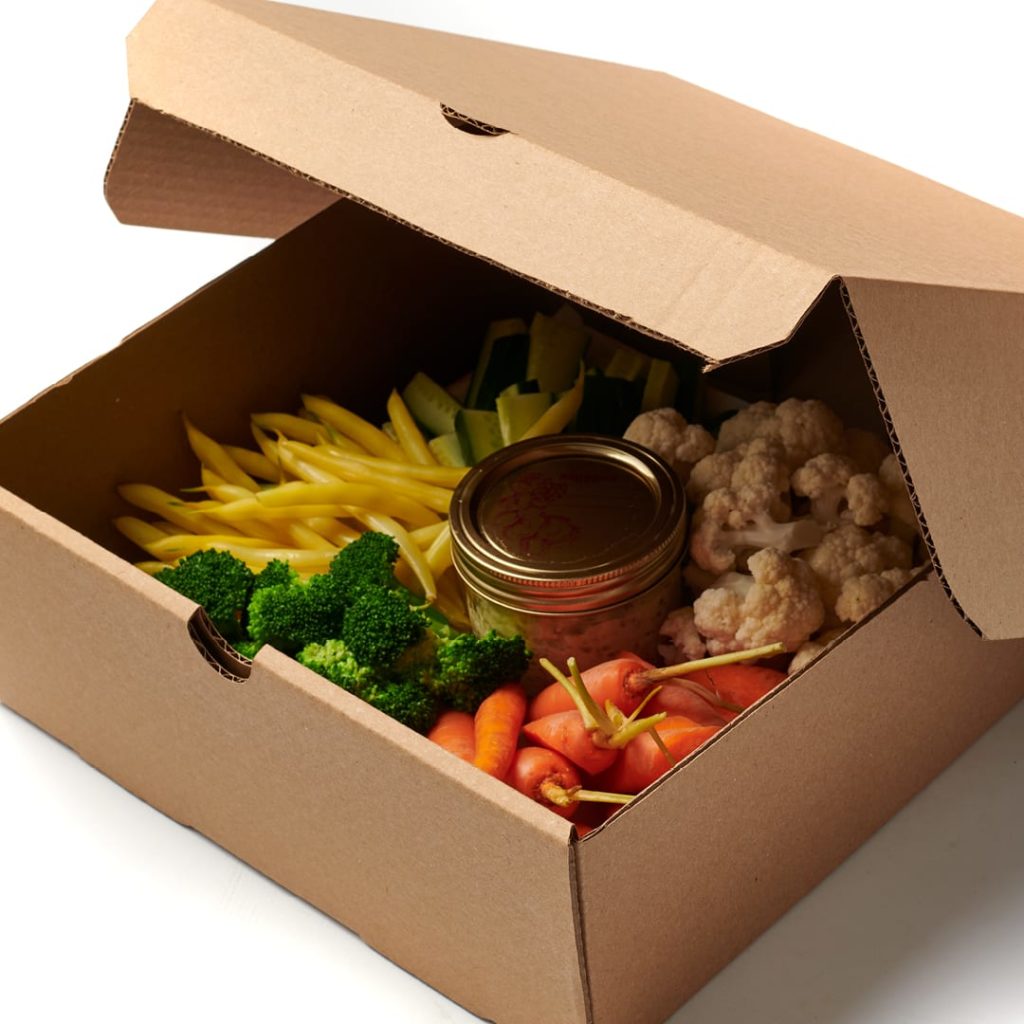 3. Take Care of the Prep Work, So They Don't Have To
Offer chef-crafted meal kits utilizing inspiration from items already on your menu, such as: pizza or pasta making kits, dessert kits, cocktail kits, and more! Include easy to follow instructions that make this a perfect activity for your customers to prepare at home, on their own or with their kids.
4. Get Online
Build, launch or revamp your website and get your menu online for easy ordering. Social distancing is here to stay (at least for the near future), so now is the best time to make sure you're online and operational. If you already have a website, consider updating it, adding e-commerce for online ordering or getting an app.
Can't offer delivery? No problem! Get a third-party delivery service or simply offer exclusively for take-out and curbside pick-up.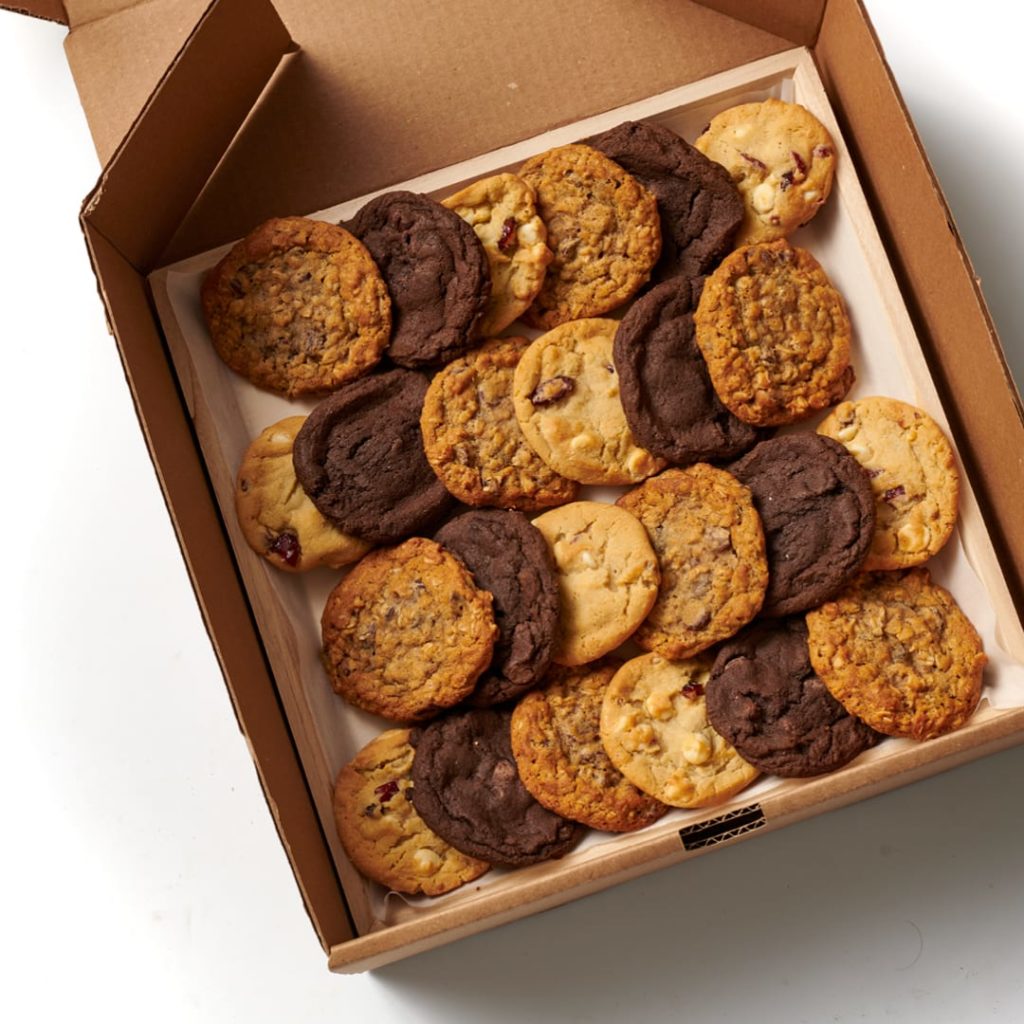 5. Stay Social and Keep Your Customers "In the Know"
Don't let potential customers forget about you! Make sure that your catering business remains top-of-mind during and post-COVID-19. Communication is key during these uncertain times and it's the only way for your customers and your community to stay up-to-date with what you're doing.
Drive awareness and traffic to your store by utilizing marketing tools, such as: promotional offers, email, web and social media. Educate your customers about the measures you're upholding to keep them safe and what changes they can expect when visiting and ordering from you. Letting them know that you're operational, what you have to offer and how they can order from you is vital to help maintain cash flow.
6. Reopen with Confidence
Many locations are considering reopening and we know your team is looking forward to serving again very soon. With the well-being of your customers and communities in mind, we'd like to help you stay motivated during these uncertain times.
Stay informed. Research and ensure you are keeping up-to-date and following government guidelines and mandatory protocols in your area.
Check out this article for more tips on reopening post-COVID-19: Post-COVID-19 Marketing Checklist: How to Reopen Your Restaurant with Confidence.
We're all in this together! If you're making moves to adapt your business and you liked this article, please feel free to share it!